Episode:
Avoid Medical Emergencies: Dealing with the Medically Compromised Patient - Part 1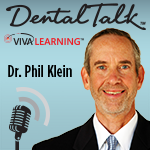 Dental podcast: Welcome to DentalTalk. I'm Dr. Phil Klein. Knowing when to, and when not to, treat a patient is of extreme importance. Today we'll be reviewing several common medical problems and their potential significance to the treating dentist. Our guest is Dr. Stanley Malamed, a dentist anesthesiologist and emeritus professor of dentistry at the Herman Ostrow School of Dentistry of U.S.C., formerly the University of Southern California School of Dentistry.
Podcast Exam
Please
Log in
to take exam and earn CE credit.
More Podcast Episodes You Might Like