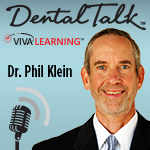 Supporter: Integrated Dental Systems Welcome to the Integrated Dental Systems series of dental podcasts. Top KOLs, through dental podcasts, will address clinical techniques, new products and the latest research and development at Integrated Dental Systems.
---
Episodes from this Supporter: (1)
Communicating with Smile Design and Implant Planning Software
CE Credits: 0.25 CEU
Release Date: 9/22/2021
Dental podcast: Welcome to DentalTalk. I'm Dr. Phil Klein. Today we'll be discussing how visuals can provide better communication to patients and the implant team. Our guest is Marius Van Tonder, director of Clinical and Technical Affairs for Integrated Dental Systems. He is also a registered dental technician who has been involved with digital dentistry for over 14 years and managed the largest digital dental lab in Nairobi, Kenya.