Game-Changing Research Regarding Patient Oral Hygiene Regimens
Related Podcast from The Dr. Phil Klein Show:
Evidence-based Oral Hygiene Regimen Provides Sustained Supragingival Biofilm Reduction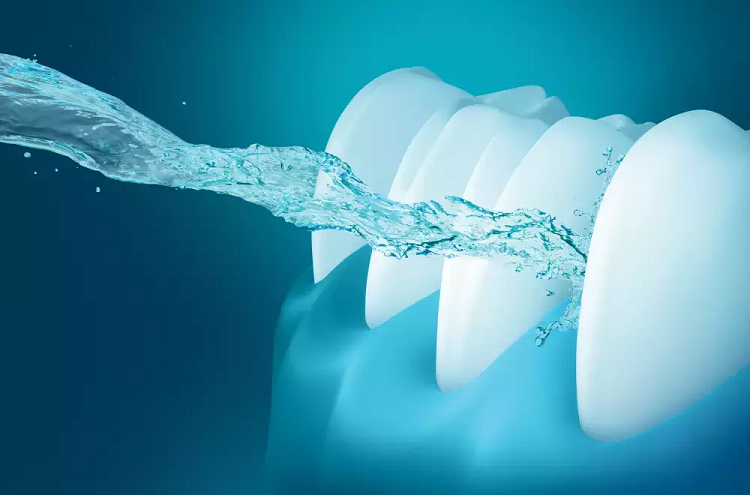 For decades now dentists and hygienists have been preaching the same message to their patients: If you want to reduce plaque and create a healthy oral microbiome, you need to brush and floss twice a day. Brushing and flossing (along with reducing or eliminating sugar) have essentially been presented as the route to good oral health.
Now, new research on the oral microbiome and antimicrobial interventions indicates it's time to change the message we give our patients.
An interesting clinical study
A clinical study was done that sought to compare the results of brushing and flossing with the results of brushing plus using LISTERINE® antiseptic rinse. For the 12-week study, 156 subjects (nearly all of whom stuck with it for the full 12 weeks) were divided into four different groups:


Twice a day brushing, plus rinsing with a 5% hydro alcohol rinse (this was the negative control group). The rinsing was supervised by a hygienist.
Twice a day brushing and self-flossing, with the flossing supervised by a hygienist.
Twice a day brushing and flossing, with the flossing done by a hygienist.
Twice a day brushing followed by 30 seconds of rinsing with 20 ml LISTERINE® antiseptic rinse, with no flossing. The rinsing was supervised by a hygienist.
We spoke with Dr. Juan Yepes, a board-certified pediatric dentist and researcher who is an associate professor in the Department of Pediatric Dentistry at Indiana University School of Dentistry and attending at Riley Children's Hospital in Indianapolis, regarding the results.
Antiseptic rinse proved 4.6 times more effective than floss [i]*
You might think that group #3 would have been the "winner" here. Following brushing with flossing (a physical debridement of plaque biofilm) by a trained hygienist certainly sounds like it would provide superior results to simply brushing and using an oral rinse. Surprisingly, this was not the case.
As Dr. Yepes explains, the study showed that "LISTERINE® antiseptic is about 4.6 times more effective than floss for sustained supragingival biofilm reduction [i]*. In all of the different indexes that they were using in this study, just brushing and using LISTERINE® resulted in a 22.8% reduction in bleeding and plaque. That is statistically significant when compared with brushing plus flossing by a hygienist or brushing plus flossing under supervision. Honestly, that is remarkable. This research indicates that mechanical methods and chemotherapeutic agents like LISTERINE® antiseptic are fundamental for the prevention of oral diseases."
[blogad]
The antiseptic rinse provides multiple benefits
When you look at the details of the study, you see that LISTERINE® antiseptic, used twice a day, really makes a difference. "Part of the benefit," Dr. Yepes points out, "is the deep penetration of LISTERINE® antiseptic in the plaque biofilm." The rinse reaches the deepest areas that even a hygienist is challenged to address with floss. In addition, LISTERINE® inhibits the growth of both gram-positive and gram-negative bacteria, reduces the biofilm, and delivers long-term oral health benefits [ii],[iii],[iv],[v],[vi],[vii],[viii],[ix].
"LISTERINE® antiseptic actually slows the repopulation rate of bacteria," states Dr. Yepes. "No matter what, bacteria will come back. But LISTERINE® antiseptic will slow that repopulation and also help to decrease the entire microbial mass over time [x]. This sustained impact helps prevent plaque formation and early gum disease, and helps reset the patient's oral microbiome to a healthier state."
This also helps address dexterity and compliance issues
One of the unsurprising conclusions of a second, related study was that not all patients have the same dexterity and ability to brush and floss [xi]. "LISTERINE®," Dr. Yepes notes, "is the extra tool that we can use to help those patients who have low dexterity to improve their oral hygiene."
New advice for patients
What this study shows is that, in addition to continuing to emphasize the importance of brushing and flossing, we also need to explain to our patients that not everything is related to the mechanical removal of plaque. When added to the patient's daily oral hygiene regimen, LISTERINE® antiseptic rinse can help reduce the biofilm in general, reach those deep areas that are missed by the floss and toothbrush and improve their overall oral health.
*Flossing by a dental hygienist.  Sustained supragingival plaque reduction after a prophylaxis.  Not a replacement for brushing or flossing
---
[i] Bosma, M.L., McGuire, J.A., et al, "Efficacy of Flossing and Mouthrinsing Regimens on Plaque and Gingivitis: A randomized clinical trial." American Dental Hygienists' Association Jun 2022, 96 (3) 8-20. https://jdh.adha.org/content/96/3/8.
[ii] Fine DH, Letizia J, Mandel ID. The effect of rinsing with Listerine antiseptic on the properties of developing dental plaque. J Clin Periodontol. 1985;12:660-666.
[iii] Ricci-Nittel D, Fourre T. In vivo evaluation of antimicrobial activity of an essential-oil mouthrinse. Presented at: General Session of the International Association for Dental Research: March 16-19, 2011; San Diego, CA.
[iv] Ross NM, Charles CH, Dills SS. Long-term effects of Listerine antiseptic on dental plaque and gingivitis. J Clin Dent. 1989;1(4):92-95. 
[v] rake D, Villhauer AL. An in vitro comparative study determining bactericidal activity of stabilized chlorine dioxide and other oral rinses. J Clin Dent. 2011;22(1):1-5. 
[vi] Andreana S, Nittel-Ricci D, Wu MM, Harper DS, Baxter KA. In vitro antimicrobial activity of vanilla mint Listerine® antiseptic mouthrinse. Presented at: IADR/AADR/CADR 85th General Session and Exhibition. March 2007.
[vii] Pan PH, Finnegan MB, Sturdivant L, Barnett ML. Comparative antimicrobial activity of an essential oil and an amine fluoride/stannous fluoride mouthrinse in vitro. J Clin Periodontol. 1999;26(7):474-476. 
[viii] Fine DH, Furgang D, Barnett ML, et al. Effect of an essential oil-containing antiseptic mouthrinse on plaque and salivary Streptococcus mutans levels. J Clin Periodontol. 2000;27(3):157-161. 
[ix] Fine DH, Furgang D, Lieb R, Korik I, Vincent JW, Barnett ML. Effects of sublethal exposure to an antiseptic mouthrinse representative plaque bacteria. J Clin Periodontol. 1996;23(S):444-451.
[x] DePaola LG. Safety and efficacy of antimicrobial mouthrinses in clinical practice. J Dent Hygiene. 2007 (special suppl);13:13-25. 
[xi] Kimberly Milleman, Jeffery Milleman, Mary Lynn Bosma, James A. McGuire, Anusha Sunkara, Alicia DelSasso, Tori York and Angela M. Cecil. American Dental Hygienists' Association June 2022, 96 (3) 35-45. https://jdh.adha.org/content/96/3/35