Episode:
State-of-the-Art Adhesive Dentistry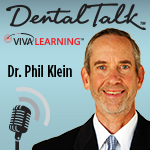 Supporter: Kulzer
CE Credits: 0.25 CEU
Dental podcast hosted by Dr. Phil Klein: This Viva Podcast will discuss adhesive dentistry and the benefits of using self-etch, total-etch and universal adhesives. Our guest is Dr. Lee Ann Brady, Director of Education for the Pankey Institute and a dedicated educator who also maintains a private practice in Glendale Arizona.
Podcast Exam
Please
Log in
to take exam and earn CE credit.
More Podcast Episodes You Might Like