Burs: Advice from an Expert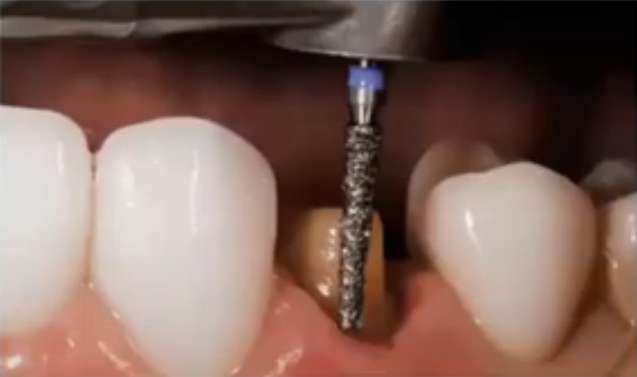 Pity the lowly bur. Although it plays a vitally important role in every procedure in operative dentistry, it's rarely in the limelight—but it should be. You can be a skilled dentist with excellent technique, but if you choose a bur that isn't up to the task at hand, you're going to have a hard time getting the results you desire.
To give us some food for thought regarding burs we spoke with Dr. Martin Jablow, a general dentist in Woodbridge, New Jersey and Chief Development Officer of Celeron Consulting. Dr. Jablow lectures worldwide on dental technology and materials. Here's what he recommends…
Keep it simple
If you, like many of your peers, have a bur block with 20 different burs on it just for doing operative, ask yourself how many of these you actually use on a regular basis. Chances are you don't need them all!
Instead of overstocking, Dr. Jablow suggests that you keep things to a minimum based on the types of cases you do, while addressing the fact that you will often need different size burs for different size teeth.
Use a good quality handpiece
Regardless of which bur you use, the handpiece makes a big difference in the procedure. Dr. Jablow prefers to use electric-powered models. "I haven't used air-driven handpieces for restorative work in a long time," he shares. Why? Because electric-powered handpieces provide more torque, less noise and less vibration. "Precision tools," he adds, "give you precision results."
Check the RPM setting
Remember that some burs require specific RPM settings; they're not all meant to be set to high, high speeds. This can especially be the case when you're using finishing, polishing or zirconia-cutting burs. You don't want to have your burs fly off if you over-rev them.
Consider the advantages of one-use burs
To be successful you need quality cutting tools. "For maximum cutting efficiency," states Dr. Jablow, "a brand-new bur will always surpass anything that you use twice. Using one-use burs is the surest thing you can do. Microcopy, a dental company specializing in rotary instruments, offers a complete selection of quality burs and they're all disposable."
Because you're always using a new bur, one-use burs give you maximum strength and cutting efficiency while minimizing vibration, friction and heat. They also save you time. They don't need to be sterilized after use, and you're not likely to need to stop and switch out to a second bur because the first, previously-used bur wore out.
"On the carbide side," Dr. Jablow shares, "for the most part we pretty much use disposable burs. Take them, use them once, get to another one. Because after two or three rounds with the sterilization, they [carbide burs] don't cut well anyway. I'd rather pick up one bur then pick up two or three in the course of doing what I'm doing. Sometimes, where you think you're saving money, you're losing time. And time is your most valuable asset."
Only buy high-quality burs
Dr. Jablow says that he's not a big fan of burs sold in bulk like the "100-pack or the 500-pack where they're all just thrown in. You have no idea what the quality of those burs is. We've tried them and in most cases we find that they just don't cut as efficiently as the other ones. I'd rather just spend a little more, maybe it's a couple of pennies more, and get something good that I know is going to work."
You also don't want your bur to snap while you're preparing the tooth. When you use a low-quality bur—or the wrong bur for the job—you risk having the cutting part of the bur fly into the patient's mouth.
Use specialized burs for special circumstances
Getting through an Emax or zirconia crown can be especially challenging, as these materials are particularly hard. You can't just pick up any bur and expect to cut through zirconia.
What's the solution? "What I've been using now," Dr. Jablow reveals, "are Microcopy Z-Class NeoDiamond Burs. Why? Because the diamond structure on these is very symmetrical. It's made to cut through the toughest dental materials like zirconia. If you take a Z-Class Diamond from Microcopy with a lot of water and a light touch you can cut a zirconia crown off in a couple of minutes. It doesn't need to be this daunting task that a lot of dentists think it is."
Avoid overusing your burs
If you choose not to use disposable burs, Dr. Jablow emphasizes that you should not overuse it. Don't continue to use your burs until they no longer cut. After four or five uses, the bur should not be used again.