Episode:
Challenges and Solutions in Managing Implant Disease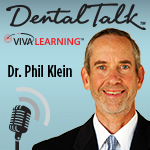 Supporter: Sunstar
CE Credits: 0.25 CEU
Dental podcast: Welcome to DentalTalk. I'm Dr. Phil Klein. Today we'll be discussing the challenges and solutions in managing implant disease. Our guest is Dr. Samuel Low, Professor Emeritus at the University of Florida, College of Dentistry and an Advisor Member of the Pankey Institute. He is past President of the American Academy of Periodontology and a current officer of the Academy of Laser Dentistry.
Podcast Exam
Please
Log in
to take exam and earn CE credit.
More Podcast Episodes You Might Like