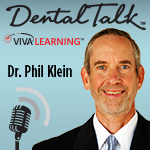 Supporter: Cranberry Welcome to the Cranberry series of dental podcasts. Top KOLs, through dental podcasts, will address clinical techniques, new products and the latest research and development at Cranberry.
---
Episodes from this Supporter: (2)
Face Masks and Face Shields: What You Need to Know
CE Credits: 0.25 CEU
Release Date: 4/20/2021
Dental podcast: Welcome to DentalTalk. I'm Dr. Phil Klein. Today we'll be discussing the latest updates from the CDC related to masks and face shields in the clinical setting. We'll also be addressing the issue of low quality face masks that infiltrated the U.S. market during the COVID-19 pandemic. How do we know for sure that the masks we're wearing in our practice actually provide us with the protection we need? To answer these questions and more, we asked Mary Govoni to join us on this podcast. Mary is an internationally recognized speaker, author, and consultant, working with dental teams for more than 40 years on clinical efficiency, infection prevention, ergonomics, and team communication. She has a Masters in Business Administration, and is a RDH and CDA.
Returning to the Dental Office During COVID-19 Pandemic
CE Credits: 0.25 CEU
Release Date: 5/5/2020
Dental podcast hosted by Dr. Phil Klein: Rightfully so, many of us are very concerned about returning to the dental office during this COVID-19 pandemic. Today we'll be discussing how important it is to take precautions and pre-plan in order to protect staff and patients. Our guest, Shannon Pace Brinker, is a national and international speaker and published author of over 300 articles. She has been a practicing dental assistant for over 25 years. In addition, over the past 6 years, she has taught over 2,000 classes on dental assisting technique with over 60,000 dental assistants as her students.