Episode:
Common Ulcerative Conditions of the Mouth: How to Treat Them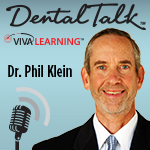 Dental podcast: Welcome to DentalTalk. I'm Dr. Phil Klein. Today we'll be discussing common oral pathology and the management of common oral lesions. Our guest is Dr. Ashley Clark, a Board-Certified Oral Pathologist currently serving as Associate Professor, Division Chief, and Laboratory Director at the University of Kentucky College of Dentistry. She has published over 40 papers and abstracts in the field of oral pathology.
Podcast Exam
Please
Log in
to take exam and earn CE credit.
More Podcast Episodes You Might Like