Episode:
Articaine: A Fascinating Local Anesthetic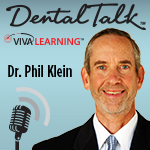 Dental podcast: Welcome to DentalTalk. I'm Dr. Phil Klein. Today we'll be focusing on new techniques and research in local anesthesia and how articaine can help you get your patients comfortably numb faster and more efficiently. Our guest is Dr. David Isen, who runs a private practice in Toronto called Sleep For Dentistry, which treats patients with anesthetic and medical challenges. Dr. Isen is a published author and past consultant for dental and pharmaceutical companies.
Podcast Exam
Please
Log in
to take exam and earn CE credit.
More Podcast Episodes You Might Like