Search for Live and On-Demand CE Classes and Product Tutorials
Zirconia and Cements-Best Practices for Predictable Results
Presenter: Dr. Daniel Poticny
CE Supporter: 3M Dental

Thu
2/23/23
7:00 PM ET 4:00 PM PT
Fri
2/24/23
0:00 AM UTC
CE Credits: 1 Live, Interactive CEU

top
At the conclusion of this CE webinar, you will become familiar with the various zirconia types and how they contribute to esthetics and performance when combined with specific patient needs. You will learn preparation, handling, finishing, and placement with a focus on cementation. Covered and explained will be the implementation of various products and techniques to simplify and improve final outcomes.
( full description, bio and commercial disclosure )
---
Zirconia restorations are some of the most durable all ceramic materials available for tooth colored restorations. However, there are many questions as to how to properly clean, adhere and or cement them. This CE webinar will help to eliminate many of the common questions and frustrations with delivering zirconia restorations.
---
One of the most popular restorative options available today for patients is the use of full-contoured milled zirconia. Advances in new multilayered zirconia blocks and sintering technology, combined with the ability to super-fast mill zirconia restorations, affords the opportunity to provide single-visit zirconia restorations for our patients in a fast and efficient manner. Zirconia restorations can be predictably and efficiently milled, sintered, polished, and delivered in as little as an hour. In this CE webinar, Karyn M. Halpern DMD, MS will discuss the chairside workflow using zirconia. The properties and clinical applications of Zirconia will be reviewed. Techniques on how to pre-polish, polish after sintering, and stain and glaze will be presented.
---
While many dental practices have not yet embraced new technology, it's no secret that dentistry is trending towards digital when it comes to more efficient workflows and treatment for patients. For practitioners considering an easy, seamless way to make the transition, intraoral scanning is often a great place to start. In this CE webinar, join Dr. Tony Mennito, a general practitioner, educator, international lecturer and published author, for a look at his journey with intraoral scanning and how it has transformed the way he performs in general practice. Dr. Mennito will focus on three intraoral scanning-based workflows — digital wax-ups, implant planning and clear aligner and occlusal splint therapy — and discuss how intraoral scanning aided in the diagnostics and treatment planning process.
---
In this CE webinar, we will discuss the features and benefits of a unique intra-oral scanning system along with materials selection, tissue management techniques, and cementation protocols. The complete digital workflow will be shown to make intergration into everyday practice simple and seamless.
---
Reduce lab bills and delight patients. Same-day dentistry has reached the point in 2022 where it delivers on both fronts. With better materials, affordable high quality technology, and digital workflow it's easier than you may have thought. Dr. John Flucke, Dentistry's Technology Evangelist and Chief Dental Editor for DPR, has been an enthusiast and user of CAD / CAM from its early inception in the mid-2000's. He recently began a journey to modernize and reimagine same-day dentistry in his own practice prompted by affordable technology that is now capable of producing lab quality restorations while integrating easily with existing equipment and digital workflows.
---
This CE webinar will provide a blueprint for cement decision-making in any situation. It will guide the attendee on when and how to utilize conventional, self-adhesive, adhesive and abutment cement. Identify and avoid the most common cementation pitfalls to ensure a confident dentist and happy patient. Reduce delaminations and remakes with Dr. Klim's proven system for indirect restoration success.
---
Posterior restoration success has much to do with the principles in primary anatomy that are often focused on and restricted to only anterior teeth. The art of layering posterior composites is not only a functional art, it reflects our desire to mimic nature in esthetics also in our practice of Bio-Emulation. Conversely, there are anatomical features of anterior teeth that are often neglected, just because they are out of direct frontal sight. When are teeth "too weak" for some restorative materials? How does one dial in the occlusion to maximize success using modern direct materials some never thought possible to use in extensive applications? How can we humanely and successfully place large restorations with a conservative slant in youngsters with massive structural deficits? What are the keys to success in posterior bonding besides esthetic? How do we minimize post-operative sensitivity and marginal leakage? How do we maximize shear bond strengths to the substrate, much of which is "unpredictable" dentin? We will review curing strategies for best long-term clinical success.
---
Being a dentist is hard. Even for some of the most repetitive procedures, we still must deal with factors like blood, saliva, unruly tongues, and chubby cheeks, when addressing dental disease. In this highly entertaining and realistic CE webinar, Dr. Gupta shares the clinical techniques and products that have made life in the operatory more enjoyable and helped him provide better outcomes.
---
Set yourself up for positive patient outcomes by understanding different ceramic strength testing methods and how they impact you. Dr. James Klim will share his methodology for material selection in case planning to ensure long-term restoration survival and outstanding patient experiences. Learn how he has kept his patients smiling bright for more than 30 years by decoding the data and using it to maximize functional and aesthetic outcomes. Dr. Klim will also provide an introduction to ISO dental material strength testing. Dr. Jason A. Griggs, Global Head of ISO - The International Organization for Standardization-Dental Ceramics will provide detailed information on how this testing is performed, the importance of knowing which testing method was used, and share new and surprising ceramic strength results when tested according to the ISO 6872 standard.
---
In this CE webinar, learn how to avoid the most common sources of failures of implant retained multi-unit restorations, and gain a better understanding of the variety of materials and manufacturing methods for hybrid dentures. Case presentation and discussion topics will include: • Prep and bar design • Manufacturing methods: Milling vs Printing • Material selection: Zirconia, Nano Ceramics and PMMA
---
---
---
---
---
---
Episode: Why It's Important for Dentists to Pay Attention to Physical Properties and Testing Methodology of Dental Ceramics (ISO Standards)


View All Episodes from: Ivoclar Dental Podcast Series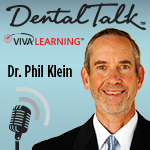 Series: Ivoclar
CE Credits: 0.25
Presenter: Dr. Jason Griggs
Release Date: 7/7/22
---
---
---
---
---
Greg Campbell demostrates how to get started with KATANA Zirconia Blocks.
---
BRILLIANT Crios is a reinforced composite bloc for fabricating aesthetic permanent restorations using a CAD/CAM grinding process. With BRILLIANT Crios, the material that has long been the gold standard in direct filling therapy now enters indirect CAD/CAM restoration technology. The result is high-performance, made brilliant.
---
VOCO is now pleased to bring you Grandio blocs, highly-filled Nano-Ceramic Hybrid CAD/CAM blocks. Grandio blocs combine high strength and optimal tooth-like physical properties with ease of use, to enable you to provide enhanced performance and true one appointment dentistry.
---
IPS e.max lithium disilicate is an advanced material that is the most trusted and most prescribed ceramic in the world. IPS e.max combines 500 megapascals of strength with beautiful esthetics and ease of use, and enables you to practice more minimally invasive dentistry.
---
3M ESPE introduces the newest breakthrough in dental cements: 3M™ ESPE™ RelyX™ Ultimate Adhesive Resin Cement—delivering high bond strength, ease of use and beautiful esthetics. Used in combination with Scotchbond™ Universal adhesive, the two provide exceptional bond strength and simplicity.
---
Dr. Halpern on CERASMART 270 (03:36)
Sponsor: GC America
Presenter: Dr. Karyn Halpern
Released: 12/21/21
Dr. Karyn Halpern discusses the benefits of using CERASMART® 270.
---
Dr. Halpern on CERASMART 270 Cementation Guidelines (04:18)
Sponsor: GC America
Presenter: Dr. Karyn Halpern
Released: 12/21/21
Dr. Karyn Halpern goes over the Cementation Guidelines for using CERASMART® 270, which includes applying a silane coupling agent like G-Multi PRIMER and using the adhesive enhancing primer (AEP) and resin cement duo of G-CEM ONE™.
---
Dr. Fagin on IPS e.max Lithium Disilicate (04:40)
Sponsor: Ivoclar
Presenter: Dr. Marshall Fagin
Released: 9/15/21
Dr. Marshall Fagin talks about the clinical performance and esthetic considerations of IPS e.max Lithium Disilicate materials.
---
Jerry Varner and Dr. Juliani on PrograMill One and IPS e.max CAD (03:40)
Sponsor: Ivoclar
Presenter: David Juliani, Angela Severance and Jerry Varner
Released: 5/14/21
Jerry Varner and Dr. David Juliani demonstrates how the highly automated PrograMill One mills a restoration using an IPS e.max CAD block.
---
Dr. DiTolla on IPS e.max ZirCAD Prime (03:27)
Sponsor: Ivoclar
Presenter: Dr. Michael DiTolla
Released: 10/30/19
Dr. Michael DiTolla discusses IPS e.max® ZirCAD® Prime with its true gradation translucency from 3Y TZP to 5Y TZP.
---
Dr. Halpern on CERASMART (02:58)
Sponsor: GC America
Presenter: Dr. Karyn Halpern
Released: 2/8/19
Dr. Karyn Halpern discusses the features and benefits of using CERASMART®, a revolutionary, force absorbing, flexible nano ceramic CAD/CAM block.
---
Dr. Morin on Grandio blocs and Bifix QM (06:57)
Sponsor: VOCO America
Presenter: Dr. Mark Morin
Released: 11/16/18
Dr. Mark Morin talks about the bonding steps in CAD/CAM restorations using Grandio® blocs and Bifix® QM.
---
Dr. Shull on IPS e.max ZirCAD (02:40)
Sponsor: Ivoclar
Presenter: Dr. Franklin Shull
Released: 10/30/18
Dr. Franklin Shull discusses the translucency and indications of the IPS e.max ZirCAD product portfolio.
---
Dr. Shull on IPS e.max ZirCAD: Preparation Guidelines (04:19)
Sponsor: Ivoclar
Presenter: Dr. Franklin Shull
Released: 10/30/18
Dr. Franklin Shull talks about the various preparation guidelines for IPS e.max ZirCAD.
---
Dr. Nosti on IPS e.max (04:28)
Sponsor: Ivoclar
Presenter: Dr. John Nosti
Released: 7/20/17
Dr. John Nosti talks about using IPS e.max®, his go to all-ceramic system, that allows for great esthetics and strength in restorations.
---
---
---