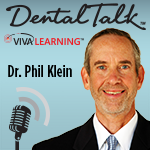 Supporter: Young Innovations Welcome to the Young Innovations series of VivaPodcasts. Top KOLs will address clinical techniques, new products and the latest research and development at Tuttnauer.
---
Episodes from this Supporter: (1)
Navigating the chaotic world of composites!
CE Credits: 0.25 CEU
Release Date: 6/2/2021
Dental podcast: Welcome to DentalTalk. I'm Dr. Phil Klein. Direct composite restorations are an incredibly important and necessary part of every day dentistry. Today we'll be discussing the chaotic world of composites and how using the right tools can make our lives so much easier. Our guest is Dr. Matthew Burton, an established dental practitioner in Illinois for over 13 years and founder of Burton Dental Innovations.